107 minutes, Color


A young man confronts accidental addiction in an inescapable journey through a magical realist 1960s dreamscape.

Synopsis:


A young man, lost and injured, wakes in the warmth of a country home cared for by a kindly physician and his daughter. An ambitious newspaper reporter plucks him from that comfort and together they are entangled in the cursed fortune of an heiress, through a magical realist world of disreputable collections.


Credits:

Director, Cinematographer,

Writer, Producer:

Weston Terray

Art Director, Story,

Costumes and Makeup:

Louise Franco

Sound:

Scott Vahlstrom

Original Score:

Ben Eshbach
Cast:
| | |
| --- | --- |
| Henry: | Andrey Pfening |
| Clark: | Dashiell Hillman |
| Ruby: | Juliana Frick |
| Nurse: | Meriel Melendrez Mees |
Director Bio:

Weston graduated from New York University's hand-drawn animation program and has gone on to expand the design aesthetic of imaginary worlds into live action. His earlier short films include Leverage and BoxWorld, a Borgesian labyrinth of boxes containing a world of disreputable characters lurking in dim back alleys and unstable deadends. Precarious is his debut feature film. He lives in Emeryville, CA.

Director Statement:


One of the starting images of this project was that of Lewis Carroll improvising a light fantasy to entertain Alice and her friends while floating down the Thames on a rowboat that would then become Alice in Wonderland. A story told chronologically, free to drift where it wanted to go, all the while sinking deeper and deeper into a dream. For us to capture that ephemeral atmosphere and unmoor from the tyranny of the real, we slowly built everything by hand, piece by piece, all in a single living room.. to create the almost real, a remembered reconstruction of a time and place that never was, weaving in and out of the partial recollections of youthful adventure stories, an intricate dollhouse enveloped in a snow globe. As production progressed, there was no greater joy than to wake up each morning out of a deep sleep full of dreams and be able to walk out of the bedroom unbroken directly into the waking dream of Precarious.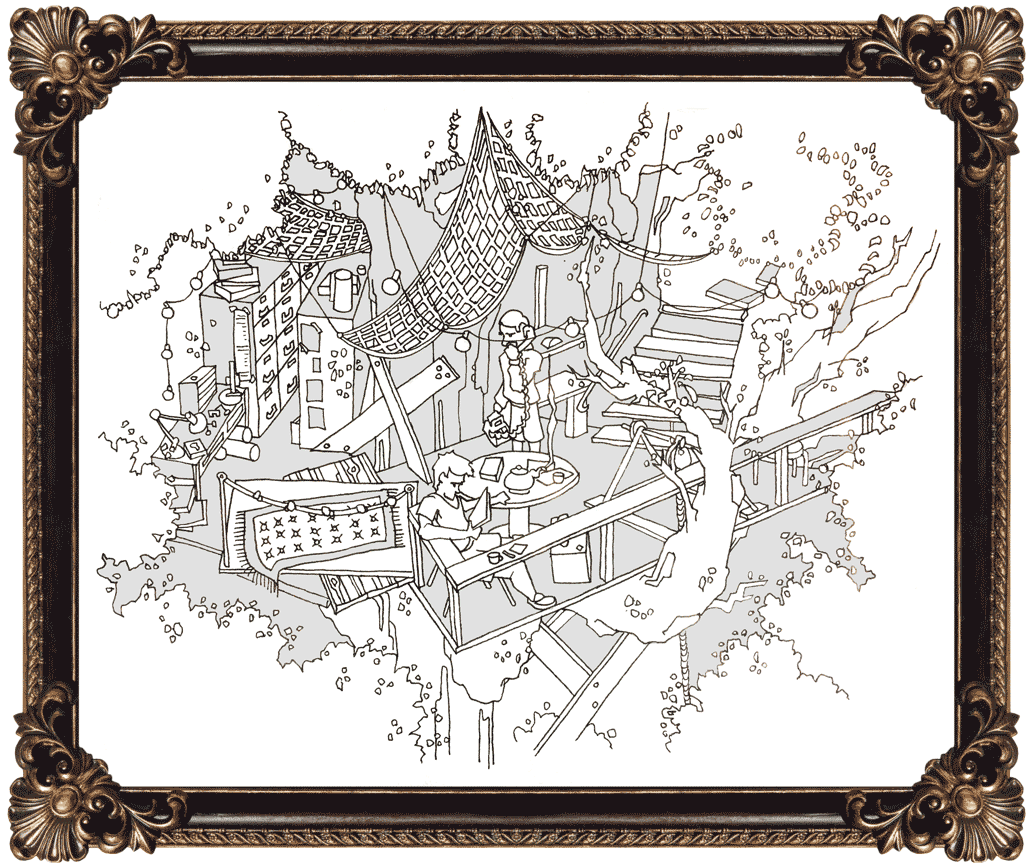 Andrey Pfening (Henry)

Andrey moved to the San Francisco Bay Area at the age of 12. He quickly got interested in parkour (street running) and sought out knowledge and experiences in this challenging and athletic sport. After High School, he became an instructor and a personal trainer. As he continued to hone his skills in acrobatics, he expanded into dance and performance art. He comes to this film via the San Francisco Opera where he performed on stage as an acrobat in "Carmen" (2016) and "Les Troyens" (2015). This is his feature length film debut.

Dashiell Hillman (Clark)


Dash is a native San Franciscian. He has acted in various multimedia disciplines since age six including film, television, theater, and voiceover. Favorite past roles include John Yegg in "John Yegg" (Lucky Dragon Productions) and recently in Leo Hubbard, "The Little Foxes" (Tides Theatre).

Juliana Frick (Ruby)


Juliana is an award-winning physical theatre artist, acrobat and musician who began her performance career with the acclaimed touring youth troupe Circus Smirkus when she was 9 years old, specializing in swinging trapeze and handbalancing. She studied music and narrative at Hampshire College and went on to complete the professional training program at Dell'Arte International. In addition to help found and create new works for the UpLift Physical Theater, she is a regular bass player for local klezmer bands.

Louise Franco (Art Director)


Louise is a native born Oaklandian, from the San Francisco Bay Area. At the age of 12, she directed her first musical for Thornhill Elementary. She performed in various community theater shows through-out the area. Her favorite part was Connie Wong, "A Chorus Line" (H.A.R.D Production - Douglas theater 1988). Later settling down into life, she retired from teaching computer science at Pinole Valley High. For "Precarious" she sets down her keyboard and picks up a paint brush to join Mr. Terray in the wild adventure of feature length film making.

Ben Eshbach (Composer)


Ben is an Emmy-winning composer and accomplished songwriter. He was born and bred in Los Angeles and is most notably known as the leader of the critically acclaimed band The Sugarplastic, who received national media attention after the release of their 1996 Geffen debut "Bang, The Earth Is Round". As LA Weekly Award winners in 2005 for Best Pop/Rock Band, they continued to charm indie fans until they decided, amicably, to take an extended break in order to pursue other creative outlets and life. This afforded Eshbach the opportunity to revisit and explore his lifelong love of classical music and composition. Since then, Eshbach has scored indie shorts, contributed additional music for various shows in the network, cable and digital arena. When he's not scoring, Ben continues to create music daily as well as fine tuning his chess game.


Click here to contact us

Return to main page